Today I took a walk around the area where my hotel is. I went to the west end of Hyde Park.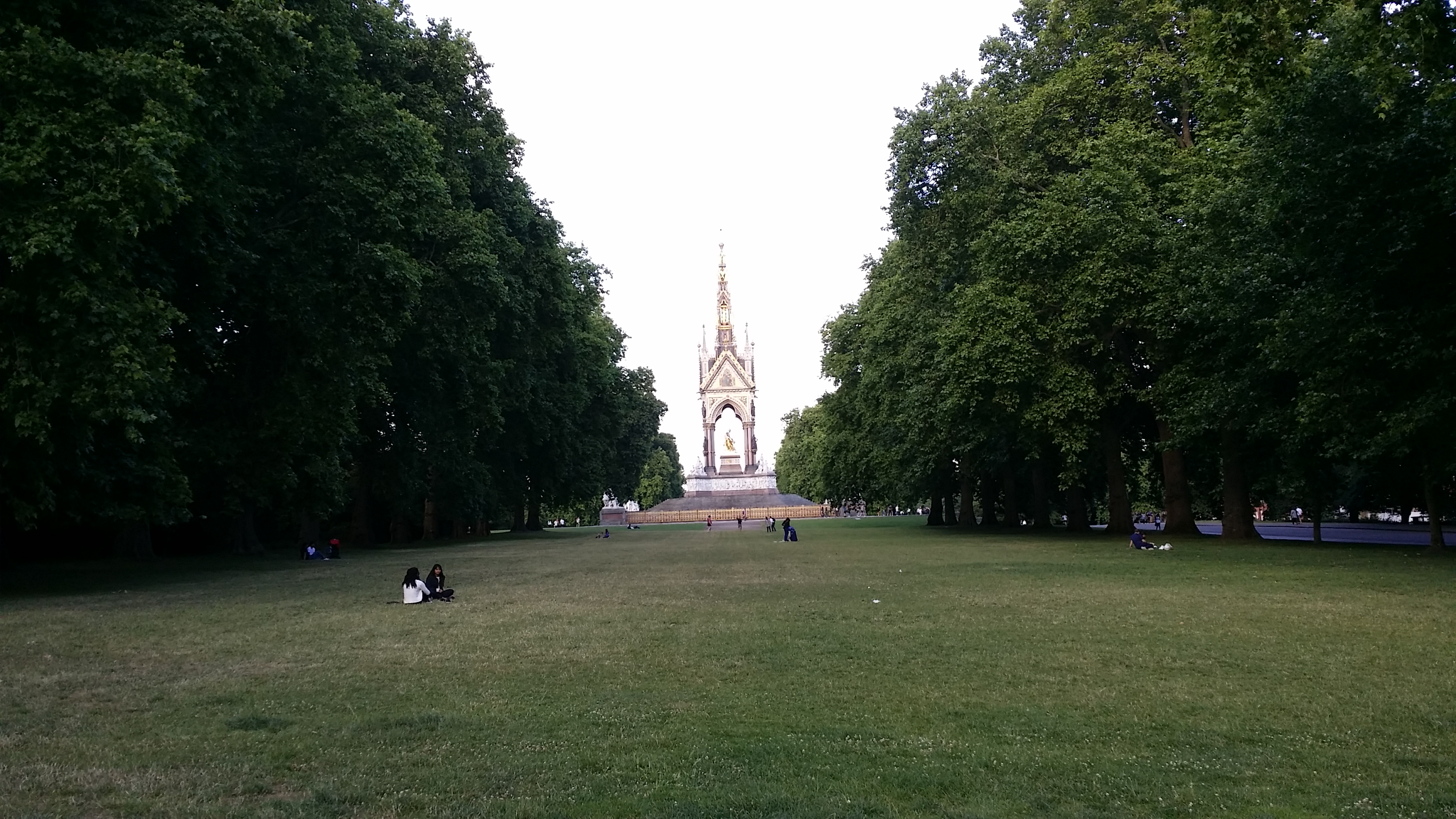 Then I circled around Royal Albert Hall and Imperial College. Finally I came back to Earl's Court station. There is a Pub called Blackbird which advertises Ale & Pie. When I went in it was 19.50. So with the one hour time difference I was already quite hungry. When I wanted to order the waitress told me the kitchen might open at eight. I asked if she meant it might open at eight or it might open later, but apparently she meant it might open at eight if at all. Anyway I sat down for a beer. Needless to say that was not a good idea on an empty stomach, since I'm known to be a lightweight. It went straight to my head. Anyway I got my pie at around 20.15 so all was fine.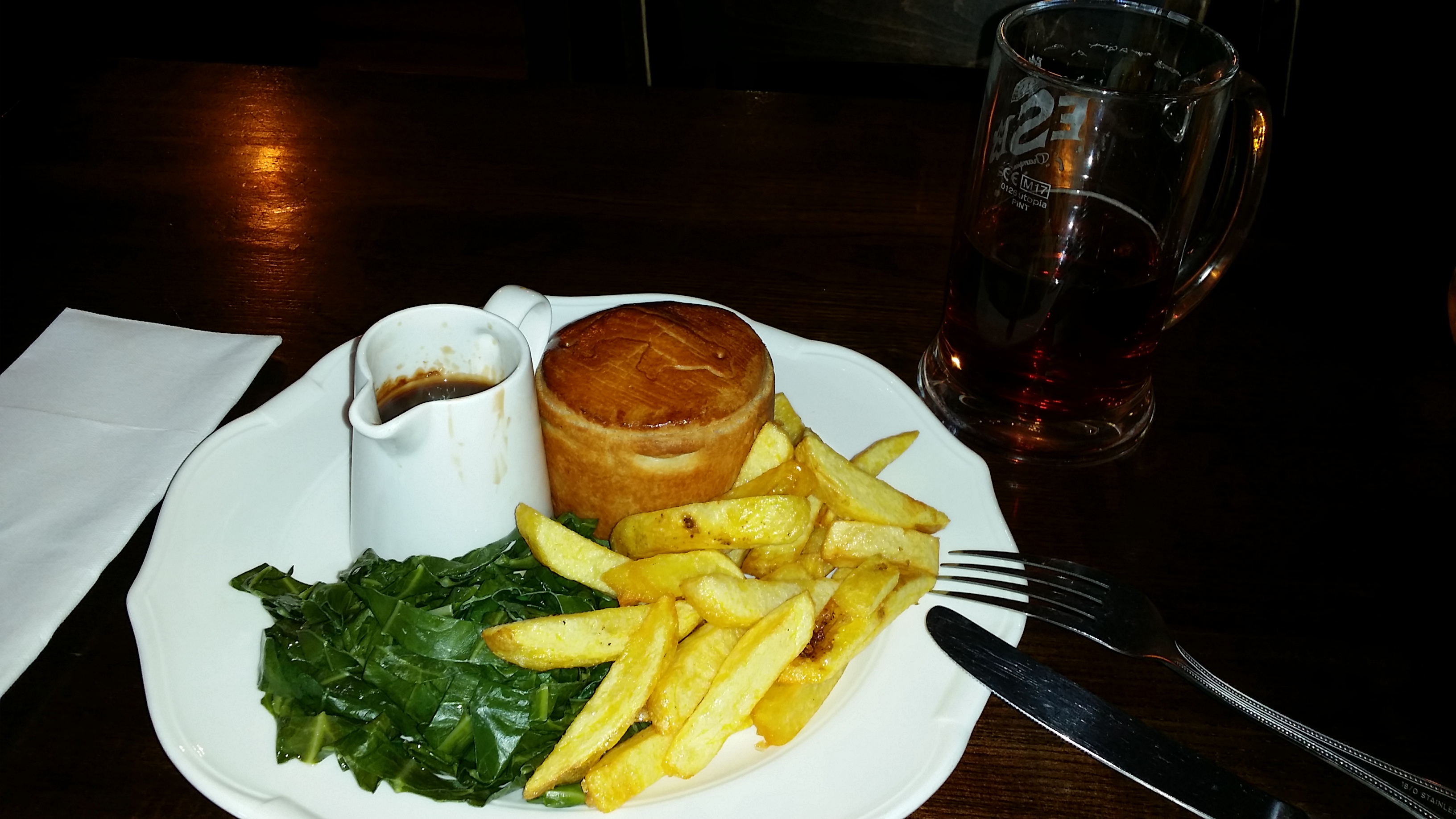 One other funny thing about the Hotel. They really use every bit of space in the tiny room I have. The TV is oddly placed next to the window.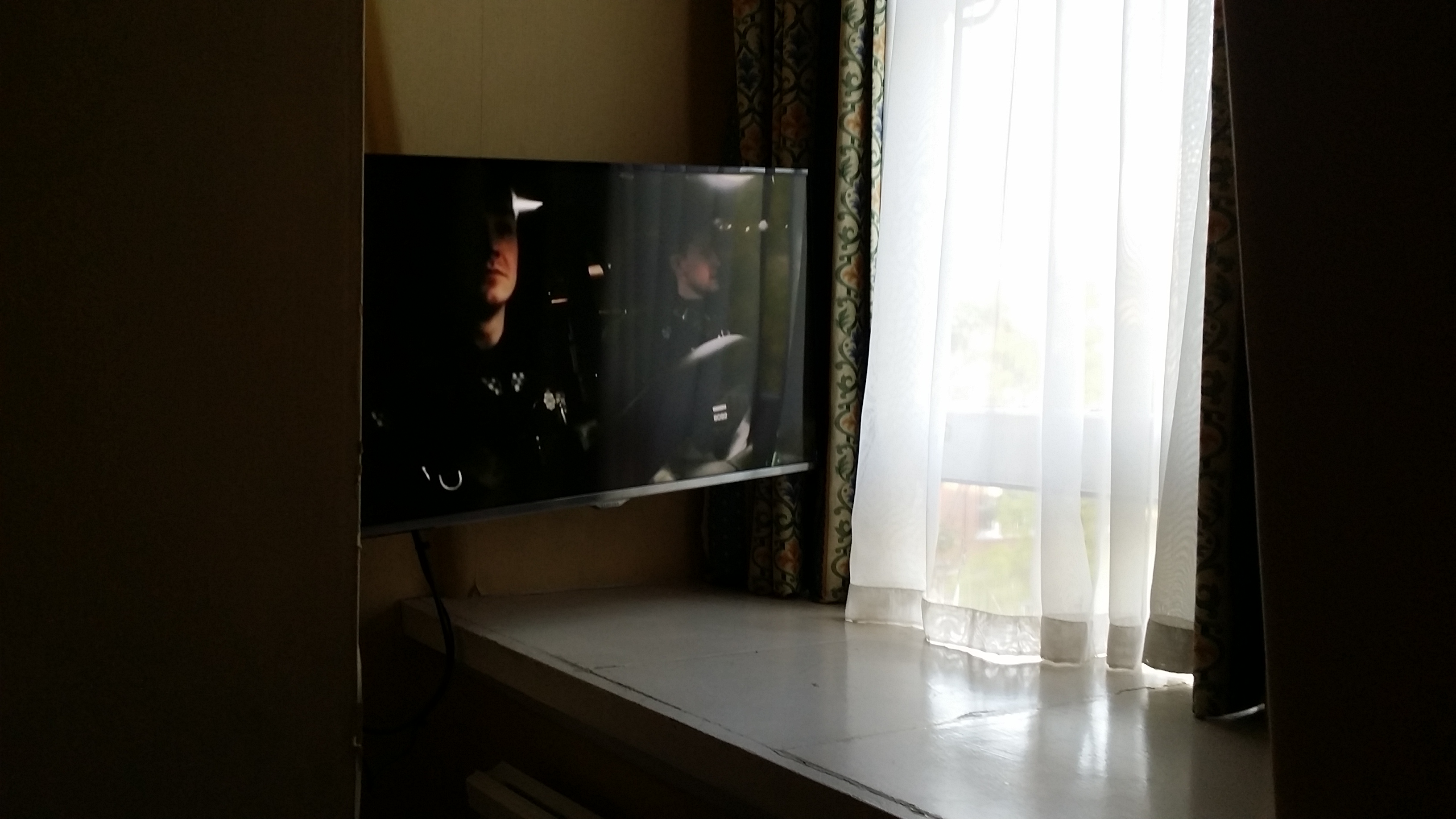 And speaking of which, the window uses a peculiar mechanism for securing it in open position.
Anyway, I somewhat enjoyed the stay in the Hotel. Since the weather was fine I didn't need a large room and in the morning I got English breakfast